Ethics: City of Bastrop Test Case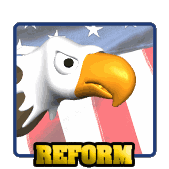 Ethics Reform, Not Deform
Our commentary below is in today's Bastrop Advertiser and is an important update on the battles over the Ethics Ordinance in the City of Bastrop. Please read and share it, and post a comment if so moved.
We hereby urge your attendance at Tuesday's City Council meeting starting at 6:30 pm at Bastrop City Hall, especially if you are a city resident.
The significance of the ethics battles in the City of Bastrop is beyond the city's borders. It matters to everyone living in Bastrop County because what the city does impacts on the quality of life and cost of living of all.
The Bastrop Ethics Ordinance could also become a great test case for citizens working to rein in local government from the "good ole' boys" — aka cronyism that taxpayers can no longer afford. This is especially true in cities and counties experiencing fast growth like Bastrop and struggling to meet the infrastructure demands (roads, water, schools, etc.) for new residents. Bastrop has the extra added asset (and pressure) of an aquifer currently under the eye of private marketers and municipalities as far away as San Antonio.
In 2012, to its credit, the city of Bastrop passed a very good ethics ordinance. It wasn't perfect — no new ordinances are. Only one complaint has ever been filed under the ordinance. The complaint was  filed last October by then Council member Kay McAnally against two other members of the Council — Gary Schiff and Deborah Jones.
It seemed to us that McAnally's complaint was a "no brainer" test of the ordinance. Anyone who follows any city hall in Texas knows that when members go into Executive Session to discuss litigation against the city, members are not to share that information with people who are suing the city. Both members did so claiming they had permission to do so. When the Ethics Commission deliberated it was presented with a dated Attorney General opinion and a set of facts. The Commission decided to call it a draw.
What happened after that is of most concern today as the Bastrop City Council proceeds with revamping the ordinance. Jones and Schiff have been quite vocal about weakening the ordinance, along with City Attorney David Bragg. Bragg has clear ties to the "good ole boys" in Bastrop who have been ethically challenged for years — some of them even attending Council meetings under the influence.
If you cannot make the meeting on Tuesday, please consider calling or emailing the Mayor and Council members — click here for all their information. It's a simple ask.  Ask them to please not weaken the ethics ordinance and to make sure that the Ethics Commission's independent authority to police — and even to recommend removal of Council members — stays in place.
Here's our commentary — enjoy:
Commentary: Bastrop Should Tread Cautiously in Rewriting Ethics RulesClick here for the redlined comparison between the original Ethics Ordinance and the changes released earlier this week.
#DeborahJones #DavidBragg #BastropAdvertiser #GarySchiff #KayMcAnally #EthicsOrdinance #Ethics